Are you frustrated with "fake Christians?"

Are you fed up with your own failures?

Are you ready for some practical insight
into what the REAL Christian life is all about?

SO ARE WE!

Come...Be REAL!

Join us on our pursuit of
the REAL Christian Life!
Who We Are
At Robinson Baptist we are not perfect and we are not looking for perfect people. We simply invite you to join us on our pursuit of the Real Christian Life! It is our goal to provide God's Word in a number of different settings that will hopefully meet each of us where we are at on our journey

Thank you for taking a couple of minutes to become acquainted with RBC and its ministries. There are a ton of questions that are probably floating through your mind about what RBC is like. Unfortunately it's impossible to answer all of those in this small space; my best suggestion is to visit one of our services and see for yourself!
Prayer
Website
posted by: Pastor Tim on 4/16/2014
It is my prayer that this website will serve the RBC family and the surrounding communities. Read More
My hope for Robinson Baptist
posted by: Ed Harowicz on 1/25/2013
I pray that Robinson Baptist Church continue to reach people with the message of the Gospel. That their new website be an extension of their ministry and the people of the surrounding community be touched by the service and love radiating from... Read More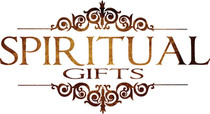 Every person has been given a Spiritual Gift by God. Follow the link to take a brief test that will help you
discover yours and give you some suggestions how to put that gift into action!
Contact Us
Robinson Baptist Church
12011 N. 120th Avenue
Grand Haven, MI 49417
t. 616 846-4500
Services
Sunday
Wednesday